Performance Dates & Times
Thank you to everyone that attended our performances! Please come see our amazing Evergreen Chorale perform A Celtic Celebration on April 22 & 24th.
April 8 & 9 – 7:30 pm – April 10 – 2:30 pm
at CENTER STAGE, 27608 Fireweed Drive, Evergreen, CO 80439
Peter Dearth, Director
Kirsten Carpenter-Ortman & Patrick Lee Musical Direction
Rachael McWilliams-Lessard, Choreography
Come be inspired by this amazing cast and show!
The new version of this inspirational show performed by ten of the area's finest performers:
Jesus: Adam Kinney
Judas: Caleb Reed
Bussy Gower
Lindsey Kinney
Michaela Lamb
Adam Shupe
Delci Lutes
Joseph Sanford
Jake Bell
Anna Piper
As of Thursday, March 17, 2022, Ovation West Performing Arts and Center Stage do not currently require proof of COVID-19 vaccination or masks to attend indoor performances. We encourage masks and vaccinations for the safety of everyone in attendance. If you are not feeling well, please stay home and contact our box office at tonje@ovationwest.org to exchange your tickets.
Our entry procedures and requirements are subject to change at any time to align with current health and safety mandates.
The church and Center Stage is at full seating capacity, the performers will not be masked during the show. For additional information please see our Health & Safety page.
Ticket Prices: $30/adults; $26/Seniors (over 62); $20/students.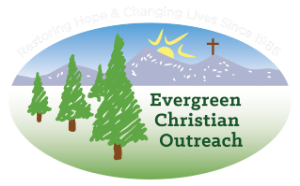 The shows at Center Stage will be featuring a special opportunity to support Evergreen Christian Outreach. We will have donation bins and jars to collect donations for this amazing organization that supports community members in need.
EChO Needs The Following
Thermal underwear
Warm socks
Hearty soups
Canned meat/ tuna
Have a group of 10 or more? Let us set up a special 15% discount for you. Email tonje@ovationwest.org to get set up.
As always our box office is here to help you if you prefer to make your purchase with a person dirctly. Email tonje@ovationwest.org to set up a time to process your order or call 303-674-4002 to leave a message.
GODSPELL-2012 REVISED VERSION
is presented through special arrangement with Music Theatre International (MTI).
All authorized perfomance materials are also supplied by MTI
www.MTIShows.com
Conceived and Originally Directed by JOHN-MICHAEL TEBELAK
MUSIC AND NEW LYRICS BY STEPHEN SCHWARTZ
Originally Produced on the New York Stage by
EDGAR LNSBURY
STUART DUNCAN
JOSEPH BERUH